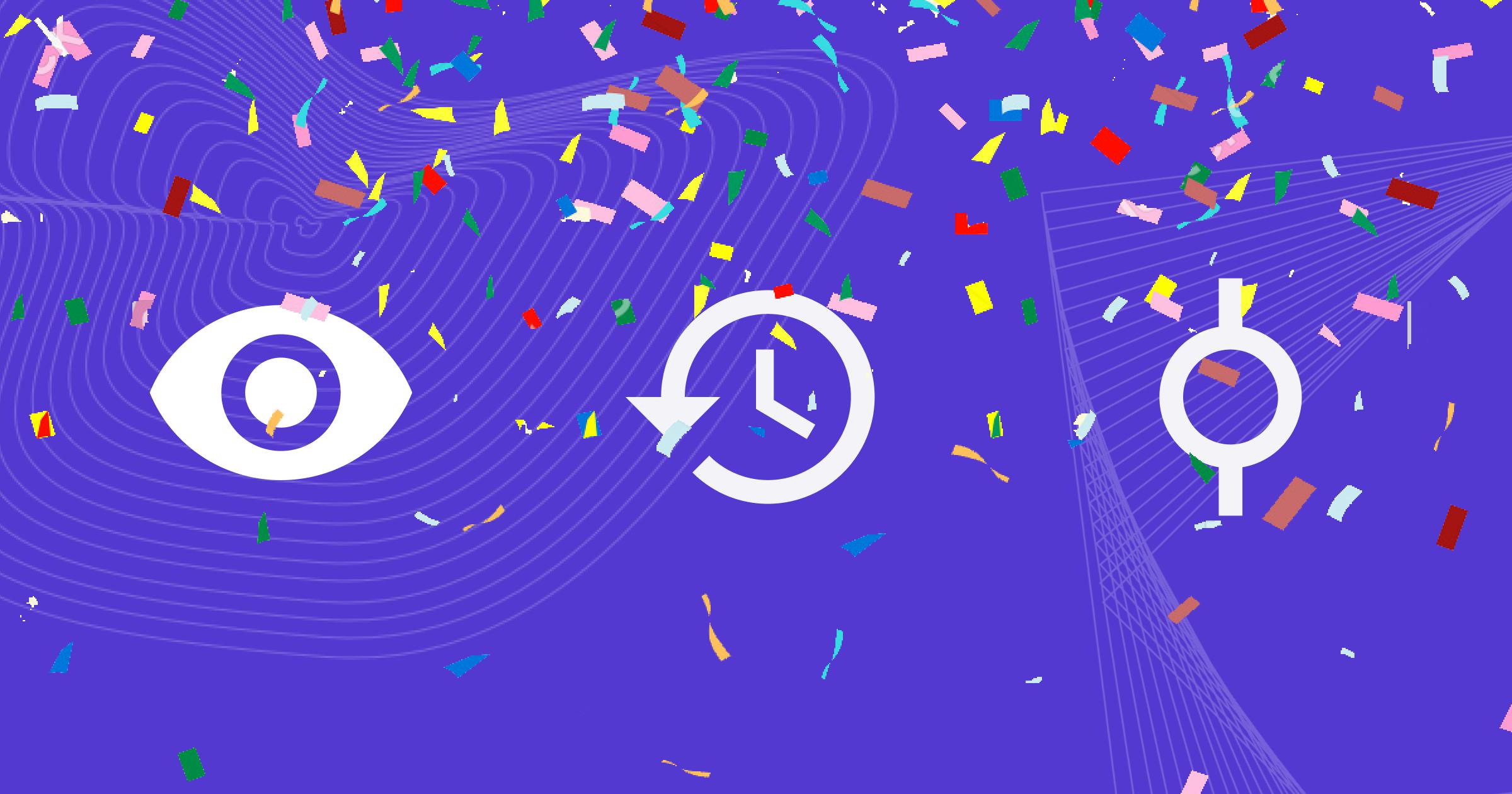 Brand new features bring powerful new ways to manage your content
Learn all about the new Workflows, Versions, and Live Preview features in version 5 of TakeShape
Last week, we released version 5.0 of Takeshape! This release completes months of work developing highly requested features—Workflows, Versions, and Live Previews—that improve the experience of editing and publishing your content with TakeShape. Keep reading to learn more about them, then to try them out yourself!
Workflows
Workflows clarify your content production process, helping your team to work better together and giving you more control over what and when you publish. The features we've included in Workflows are designed to build on each other to create an extremely powerful and flexible system for managing all of your content. Using these features together, you can create a fully automated publishing system within TakeShape.
After creating Workflows for your content types, your content will follow a series of steps that declares its current status, who on your team has permission to edit it, and when it should be live—which is when they'll be visible on your site. For any workflow step that sets your content live, you can schedule a future time and date for content to update to that step. And you can configure your static sites to automatically publish whenever your content reaches a certain step. When using these features together, you can create Workflows that automatically publish content to your site at your scheduled times! This adds a level of automation to static site publishing that hasn't been possible before.
We're really excited about the advanced functionality unlocked by Workflows and can't wait to see the kinds of workflows you build for your own projects.
Versions
In addition to knowing your content's current state with Workflows, you can now see the entire edit history of your content with Versions. Work better with your team by knowing exactly when your content changed, and who was responsible. You can also undo any changes—field by field, or all at once—from any previously saved version.
Every time your content is saved, an entry is added to its Version history. For every version of your content, you can see when it was saved, who saved it, and which Workflow step it was in. Opening a version compares it against what you have currently, providing field-level highlighting to indicate exactly what's changed.
Restoring content from a previous version is easy, too. For every field that's changed, you can opt to restore just that field from a previous version. And you can restore all of the content at once with the top-level restore action.
By tracking the entire history of your content from creation to publication, Versions is an amazingly powerful tool for managing the content for your JAMstack site.
Live Previews
When you use the to build your site, we create to all the places where your content is used on your site. Now, we've upgraded our Live Links with Live Previews so that you can see what all your content will look like on your site, without even publishing it!
The previews are instant and update whenever you make changes to your content. Every preview also has an auto-expiring link (good for 24 hours) that you can share with anyone. The is the fastest, simplest static site generator for the JAMstack, and now Live Previews are the fastest, simplest previewing system for any headless CMS.
---
These three features join a long list of bug fixes and other optimizations we've made to TakeShape in the past few months. All this work builds on our world-class content modeling interface, our super fast SSG, our instant GraphQL API, and our upcoming Mesh features to make TakeShape the best way to build and power a JAMstack site.