Configuring Google Cloud Storage
Note - This document applies to Projects that use the TakeShape Static Site Generator (SSG).
Setting up a bucket
Create a new bucket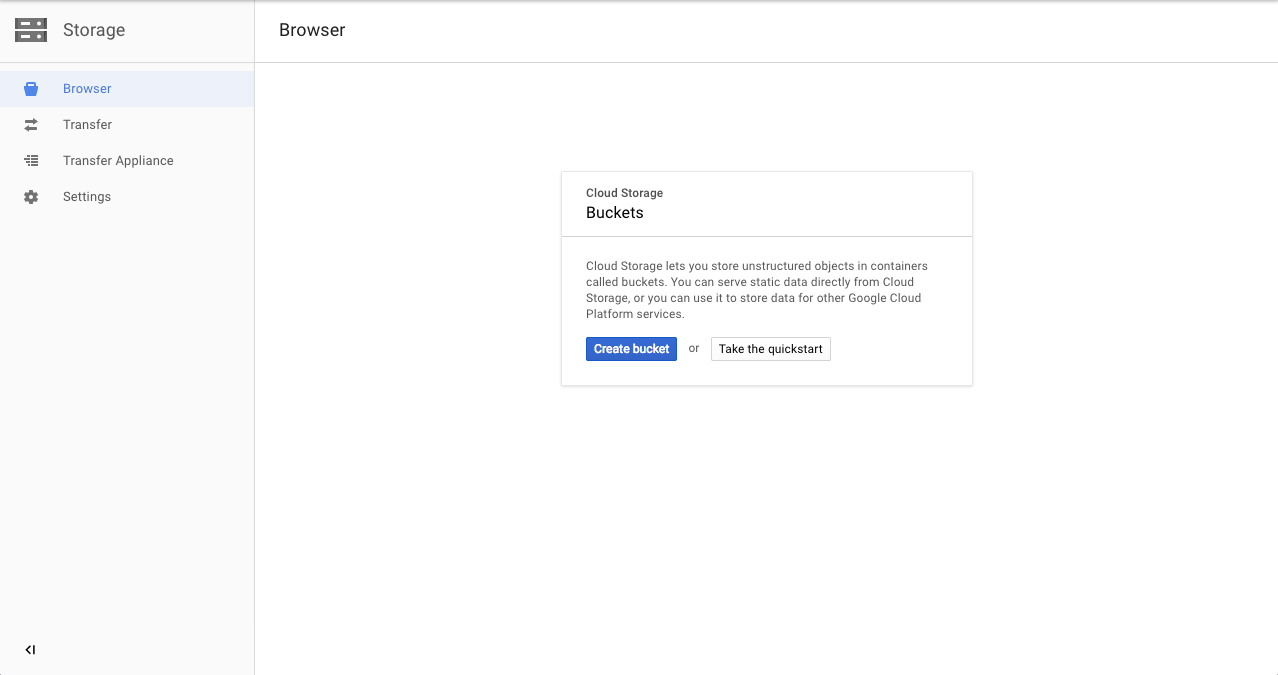 If you're going to point DNS directly at the bucket remember to use the actual domain name you're going to use.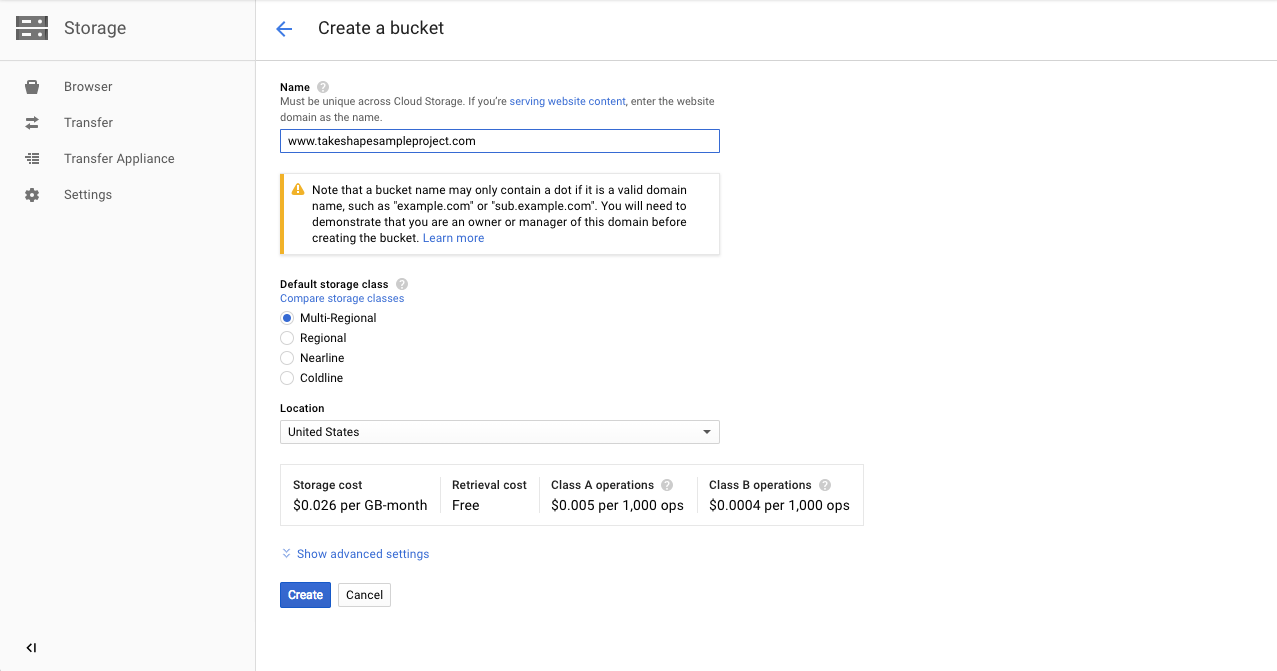 Google requires that you be the owner of a domain if your bucket name is a domain name. You'll need to verify your domain to proceed. An easy way to verify a domain is using Google's search console.
Setting up a Service Account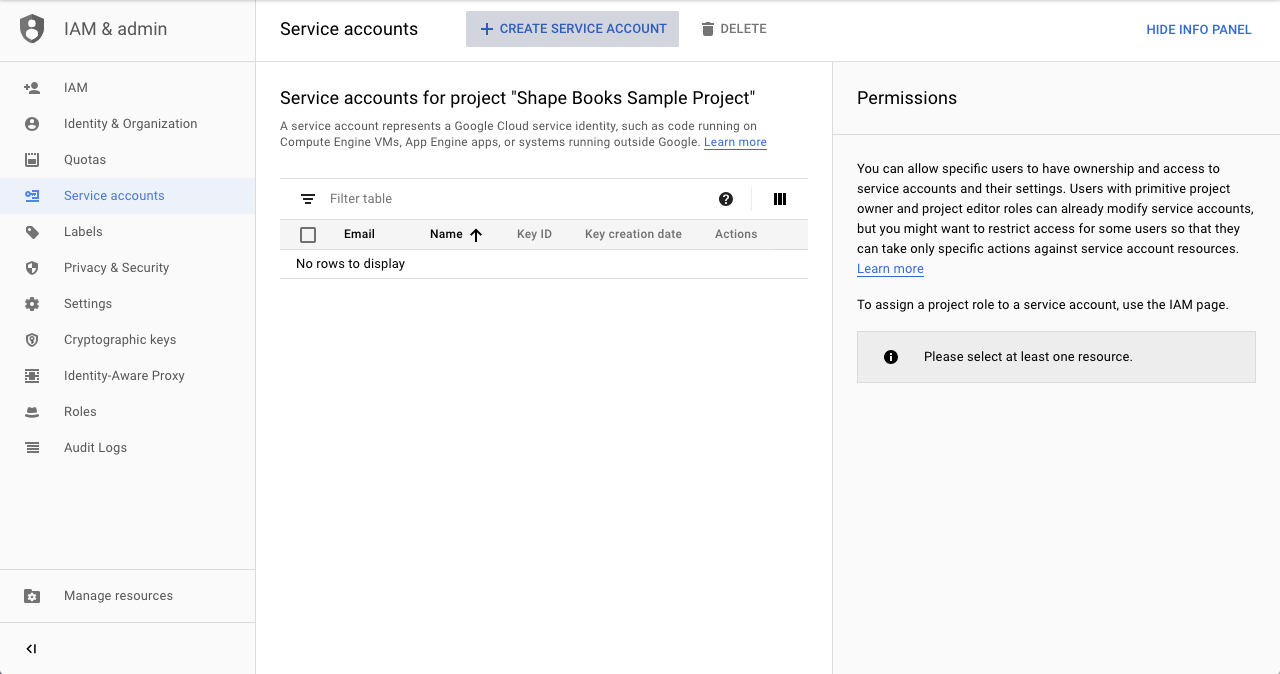 Assign the "Storage Object Admin" role to the service account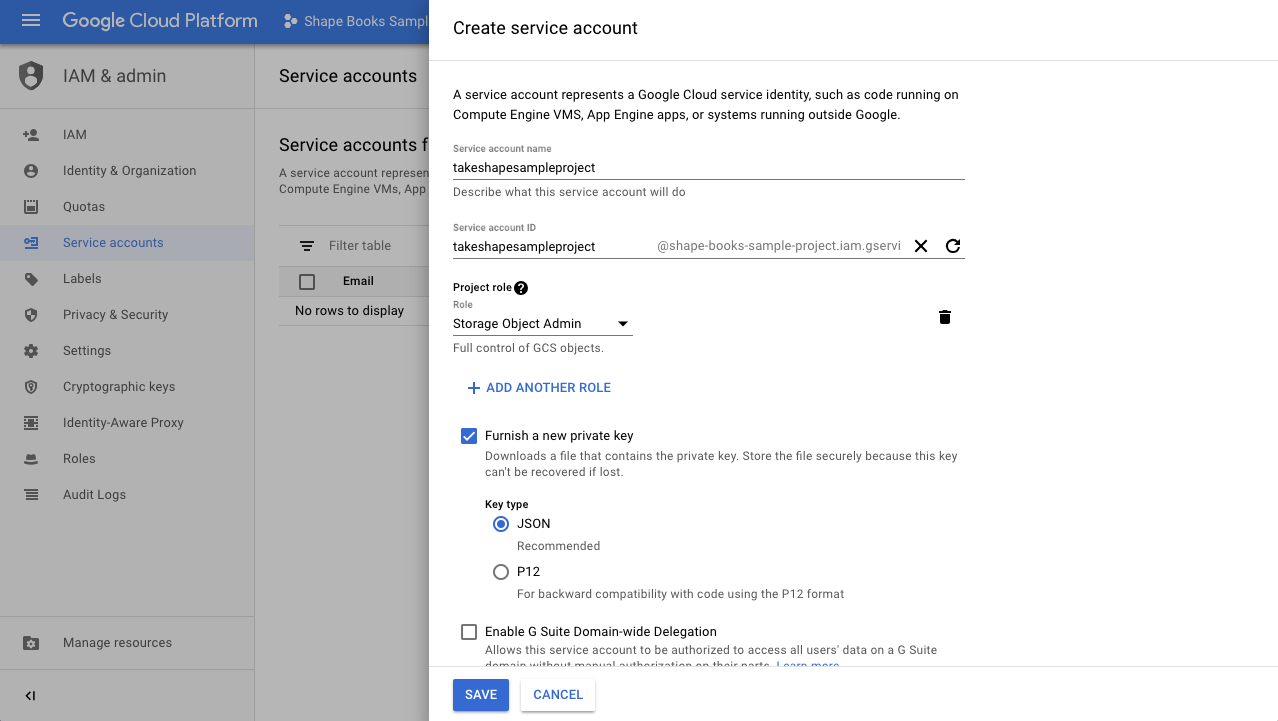 A JSON file will automatically download to your computer when you hit save.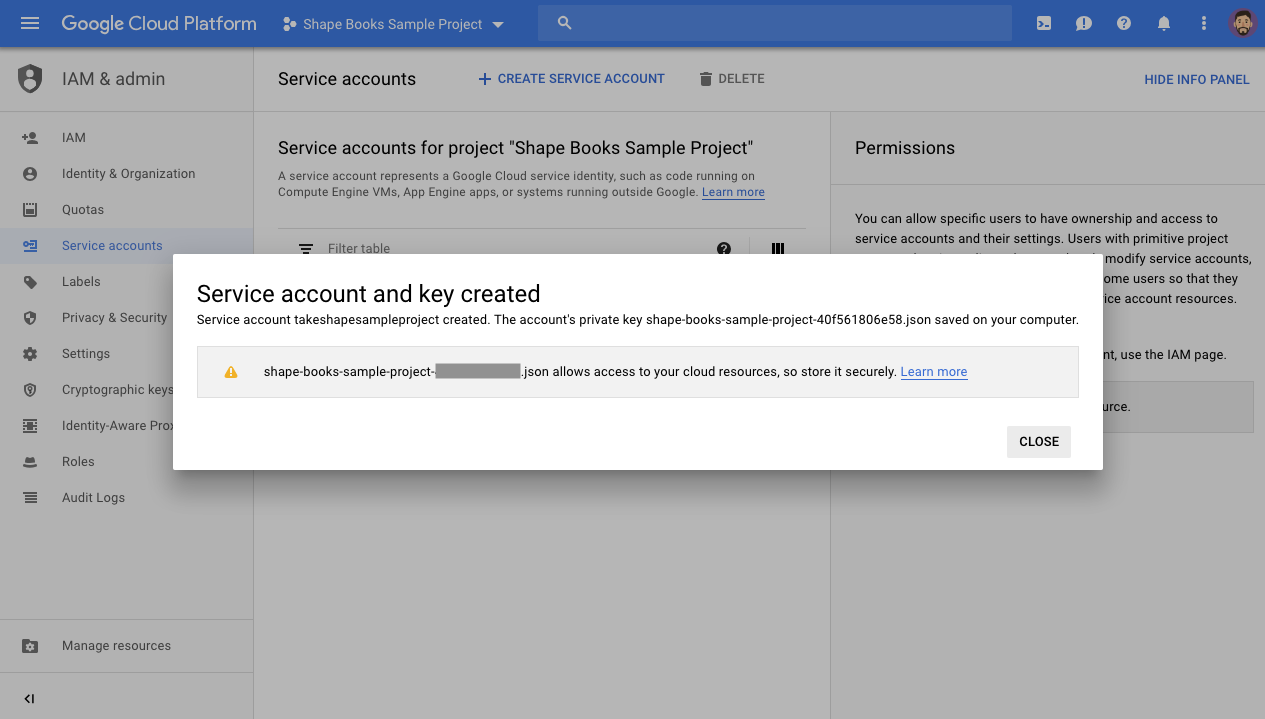 Go to the "Service Account Details" page for the newly created account. Copy the email for the service account.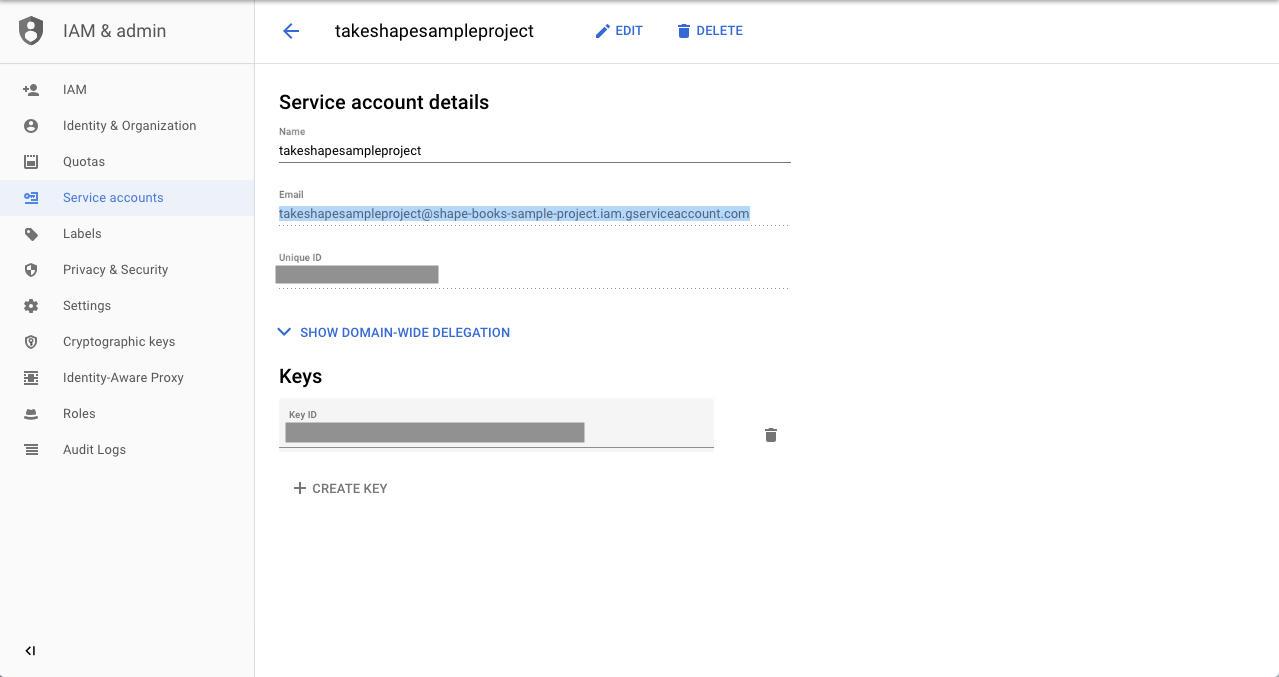 Configure the Static Site
Create a new static site on TakeShape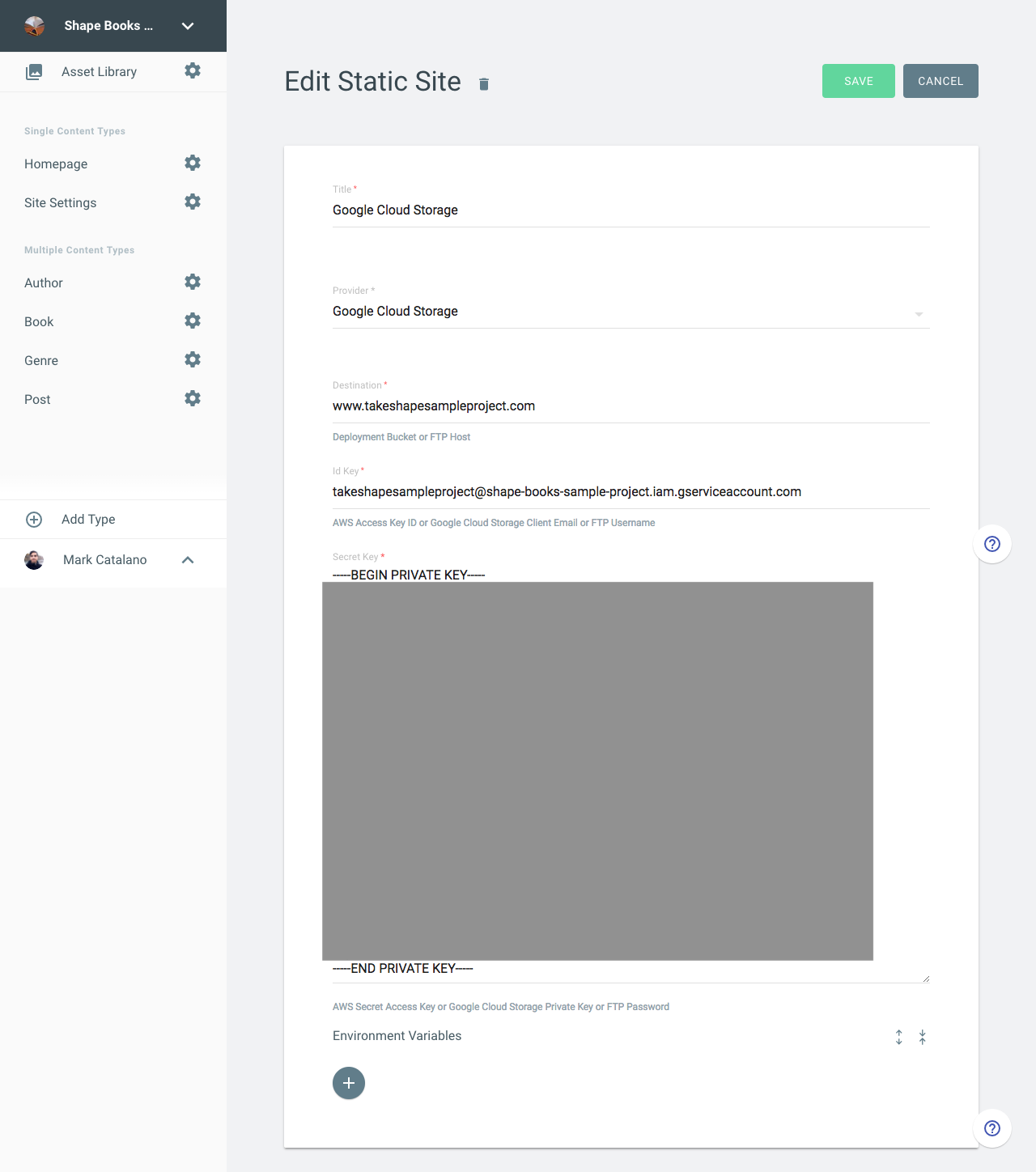 The private key can comes from the file downloaded from the google console. You'll want to make sure you don't paste \n characters into the static site config.
Configuring a CNAME Record
If you're using the GCS bucket to host a website you'll need to point your DNS at Google.
NAME                  TYPE     DATA
www.example.com       CNAME    c.storage.googleapis.com.
See Google's support page Hosting a Static Website for additional details.