Configuring Vercel
Note - This document applies to Projects that use the TakeShape Static Site Generator (SSG). If you are using a different SSG such as Gatsby, NextJS you are probably looking for a way to trigger builds and set up continuous deployment.
TakeShape supports a 1-click Vercel (formerly ZEIT) integration through Vercel's OAuth service.
First you'll want to make sure you're logged into your Vercel account
Next go to the Schema tab and click Connect Service.

When you save the service you will be prompted to authorize TakeShape to connect with your Vercel account.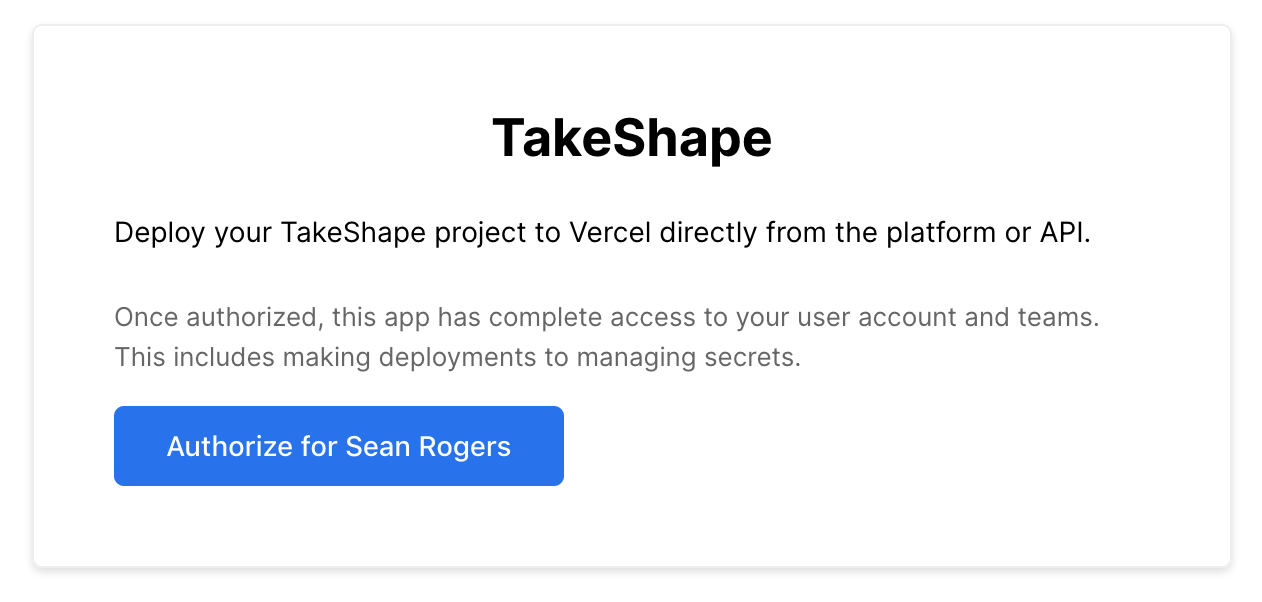 If everything worked then you'll see your new service with a green status.

You can now add a Static Site. Go to Settings>Static Sites>New Static Site.
Name the site however you like and then select "Vercel" from the "Provider" dropdown.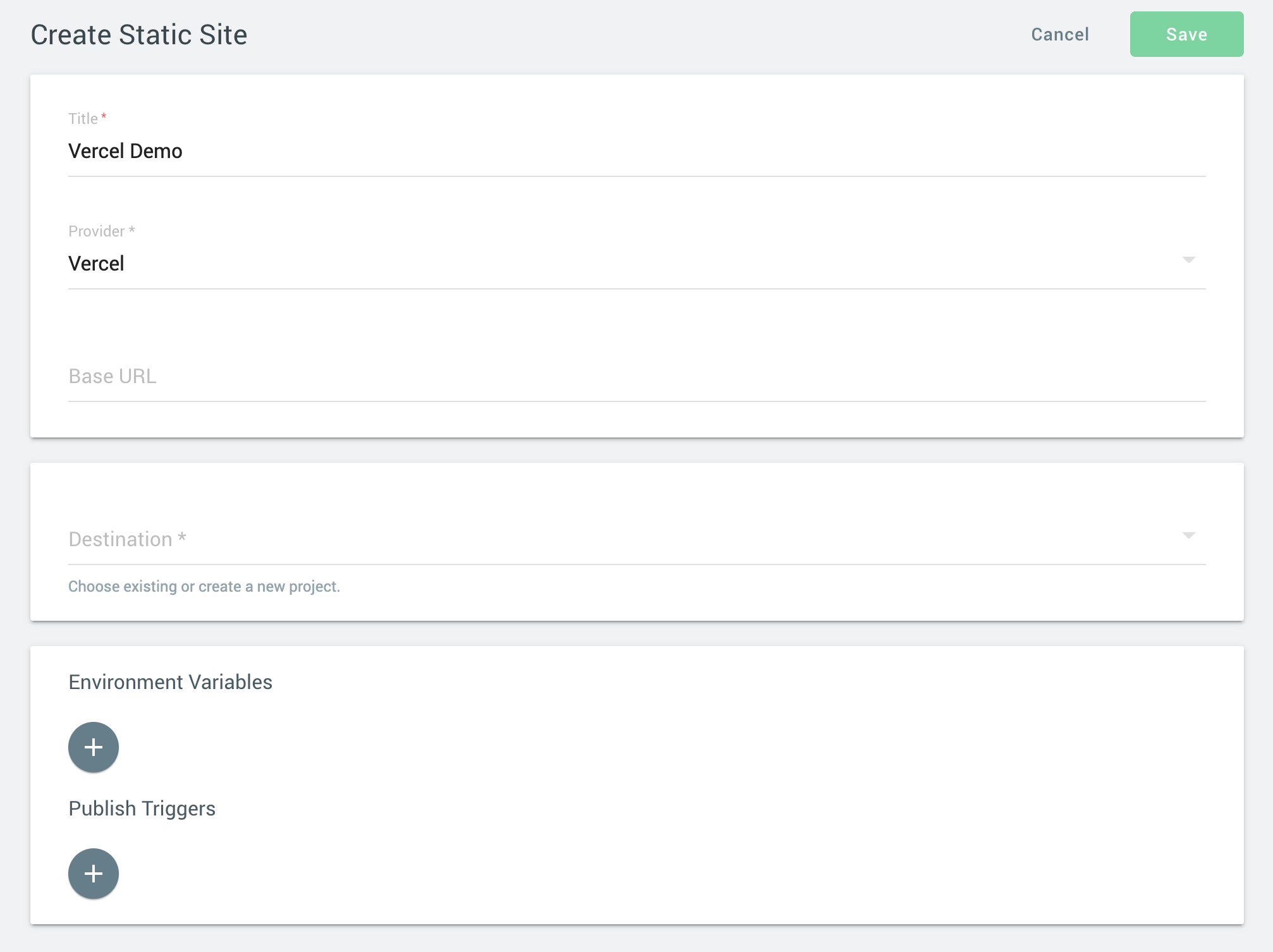 If you already have a project configured on Vercel you can select it from the dropdown.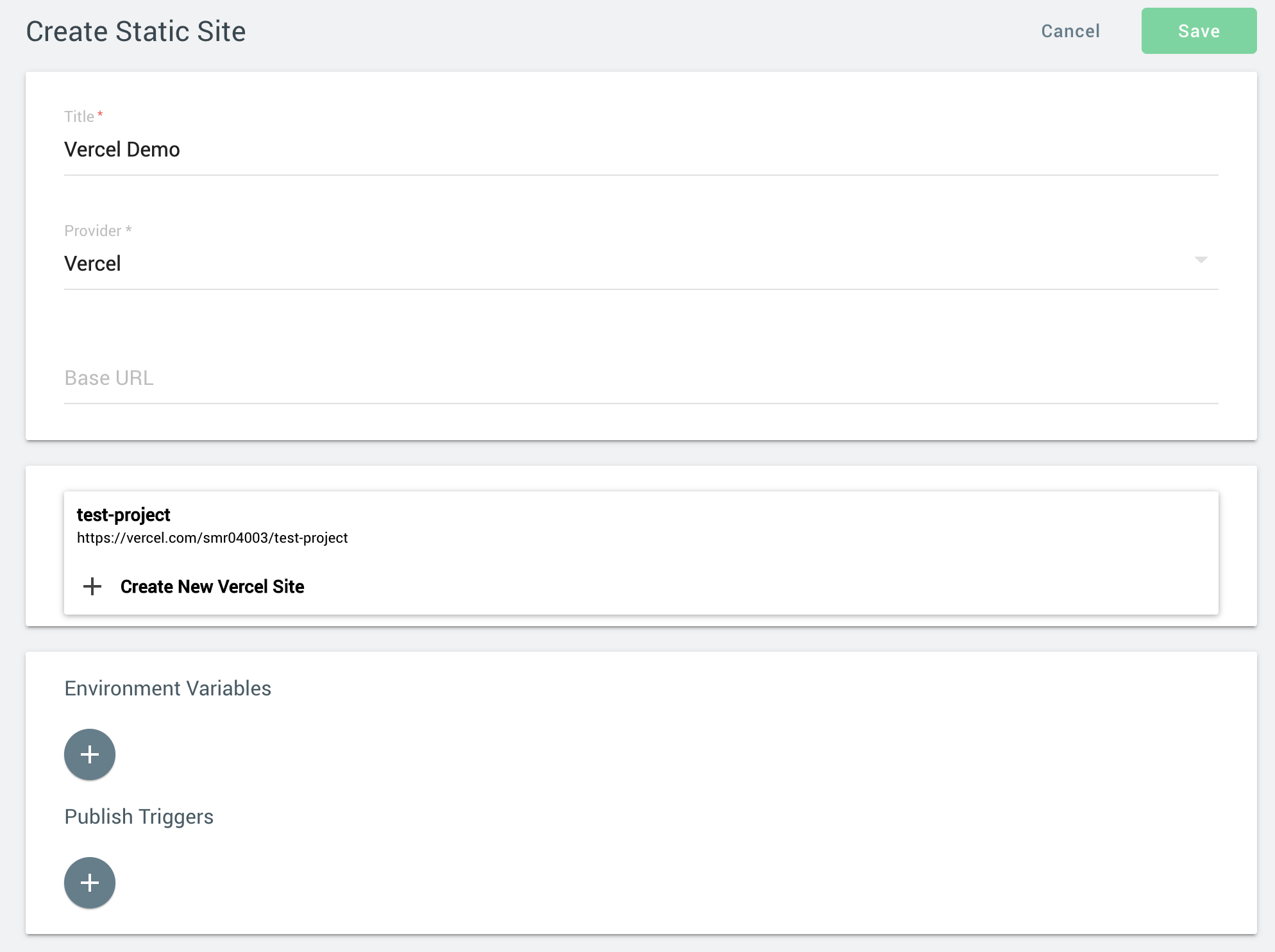 Otherwise you can create a new project on Vercel from within TakeShape.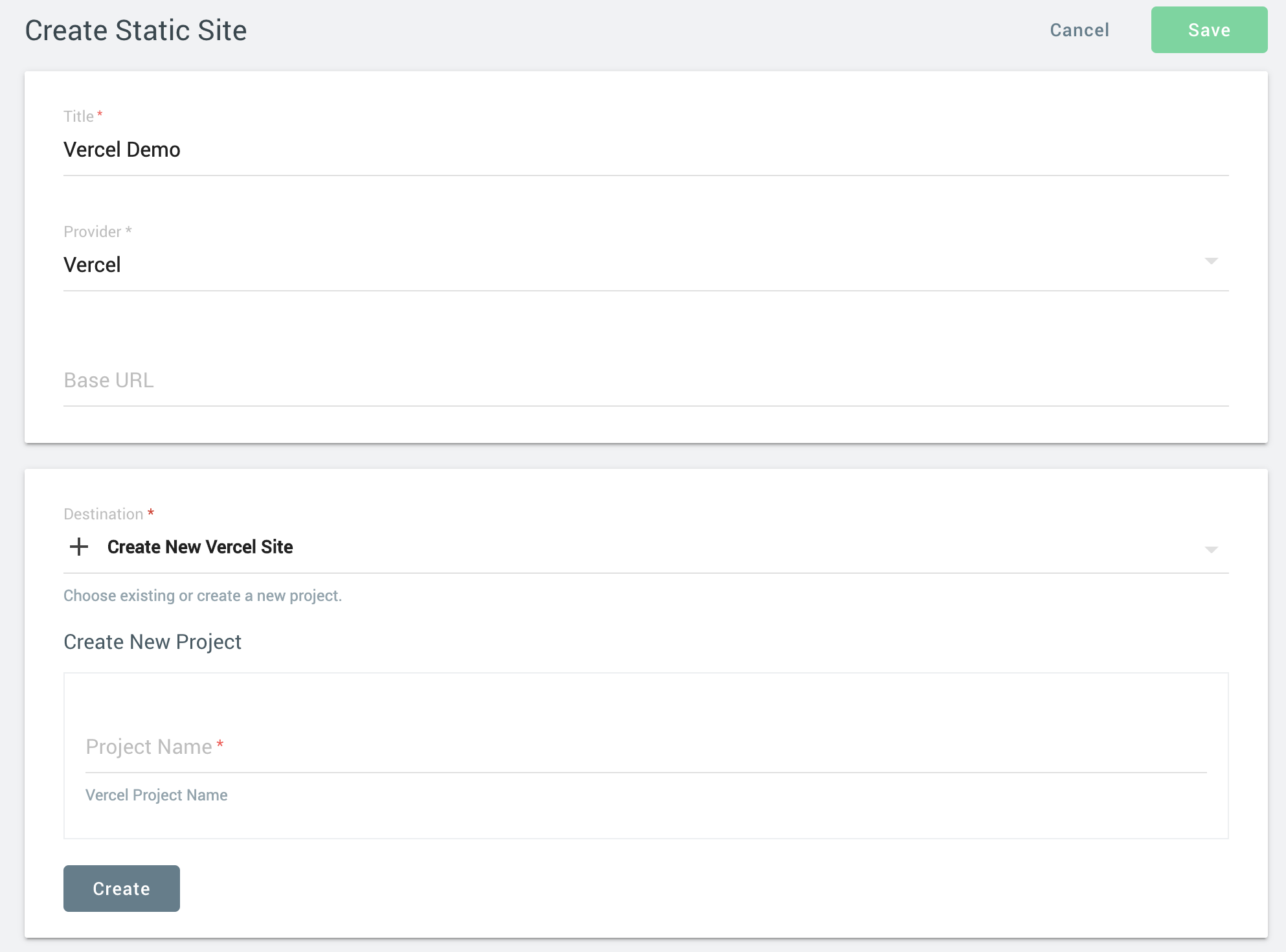 The "Project Name" must be unique to your Vercel account and cannot be changed.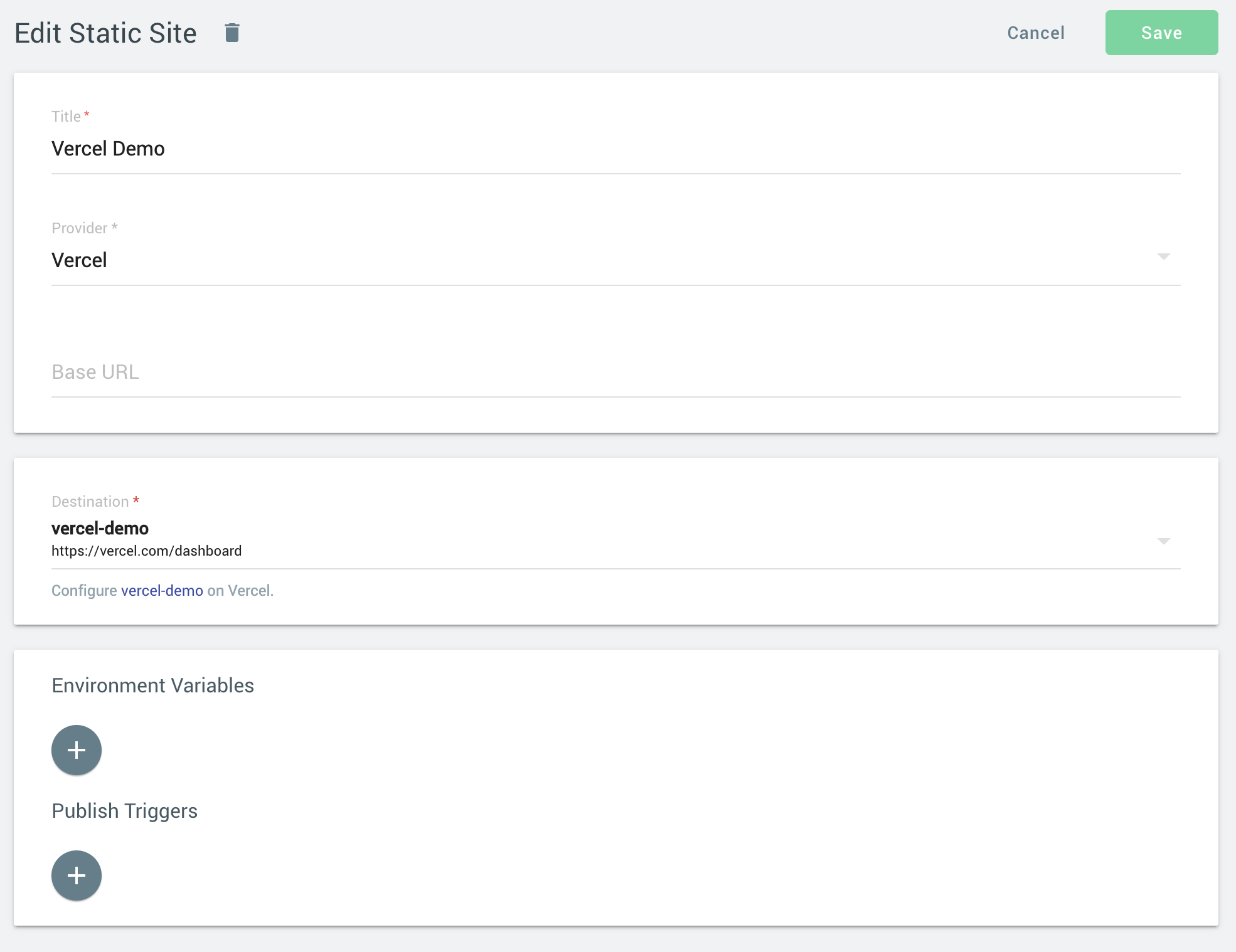 You can Save the configuration and then from your command line tsg init your project and tsg deploy up to the newly created static site.