Setup Steps
TakeShape provides a handy interactive setup steps guide that's always accessible from the help menu.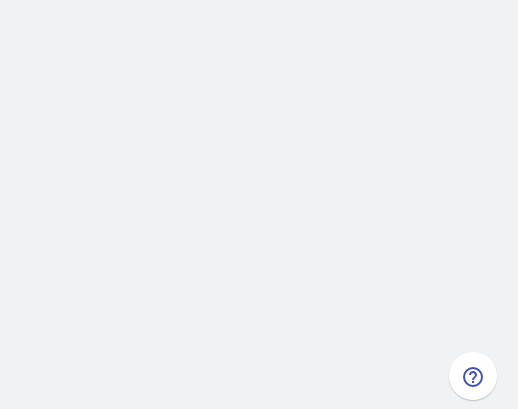 The setup guide walks you through 8 steps to get your project off on the right foot.
Create a content type
Create an entry
Retrieve your content
Add an API key
Add a static site
Publish your content
Invite some collaborators
Add a project image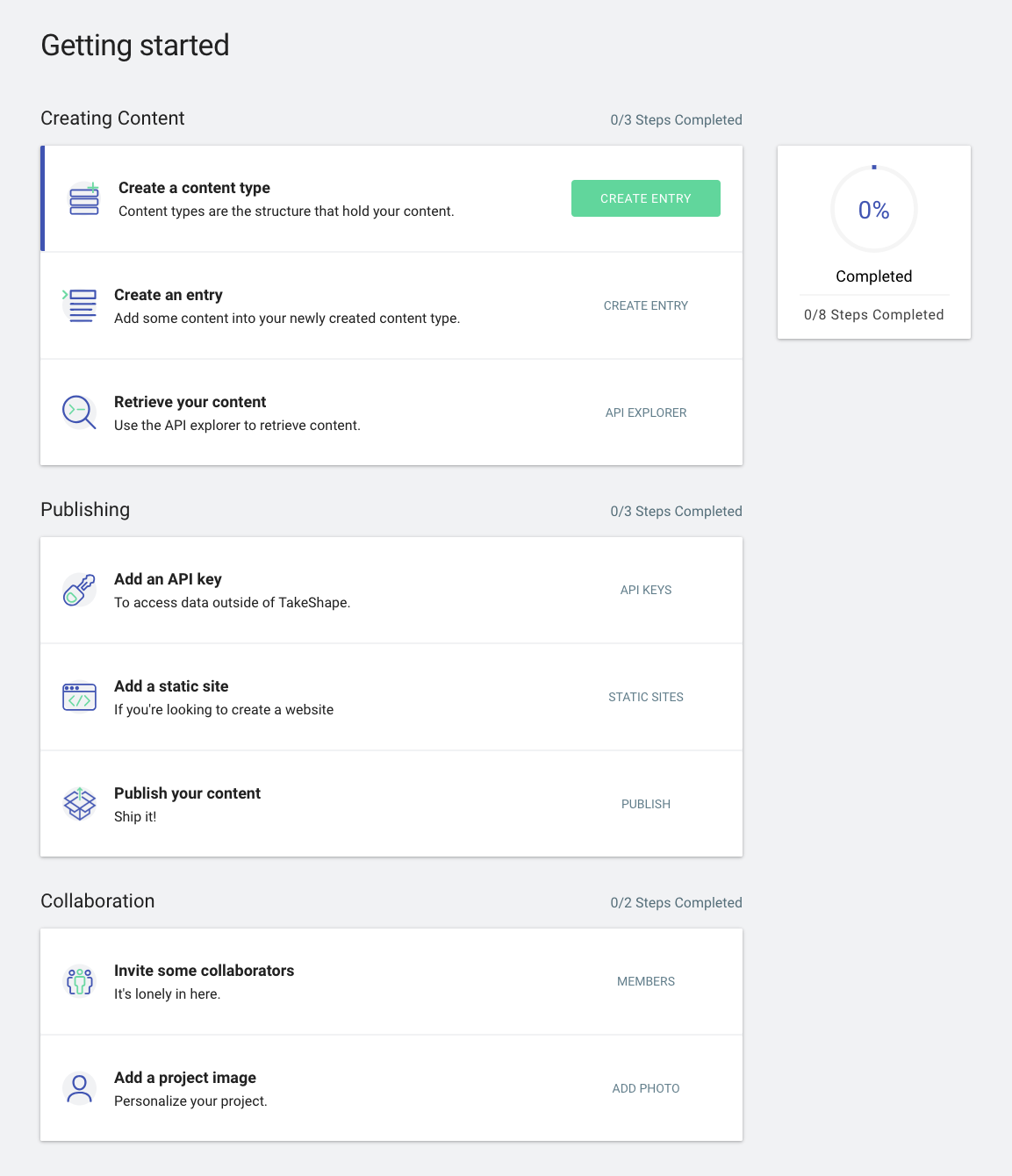 Check off all the steps and you've earned some balloons!